When things malfunction at other companies, they blame vendors and equipment. When things malfunction at ExchangeDefender, we build products and services so we never have to deal with the problem in the first place. As a result of a DDoS attack last month, I am happy to introduce you to our new service that will improve one area in which we undoubtedly suck the most: communication.



It's an offsite NOC alert site that's branded for you.
At ExchangeDefender we do a pretty amazing job communicating and working with our partners, it's actually our #1 selling point, that you can come to our offices and data centers, you can work with our team and get things done. But when something breaks, that same business friendliness and accessibility is an achilles heel – clients swamp the phones demanding to be briefed on every detail, "Friends of Vlad" call every staff cell phone they can find, the staff that is there to help/coordinate/assist in technical work cannot efficiently correspond and inform every user particularly when things go down and everything isn't working as it should.
This is where ExchangeDefender XDNOC (aka "AnythingDown.com") helps.
It's off site. Doesn't rely on our networks at all.
It's on it's own name space. Not dependent on our DNS/registrars.
It's branded. Your name, your image, your message.
That last bit is pretty important – we realize that our larger clients have many employees that have never heard of ExchangeDefender, ditto for our partners that don't want to reveal ExchangeDefender is behind their branded email offering.
Not to worry, your site is already branded and you have your own Service Provider XDNOC:

https://<yourExchangeDefenderSPId>.xdnoc.com
It's yours, it's yours for free, and we're just getting started. For the next week or two, the site will host ExchangeDefender content only as we add in the mechanism for RSS subscriptions, linking, SMS/txt alerts, and email notifications.

But this is just the beginning. As an ExchangeDefender subscriber you will have access to this site to tweak it as necessary and to add your own NOC alerts. That's right, we're not just building this for ourselves, we see it as a role of central accountability for everyone that relies on our services and all the services you use to deliver a solution. We all want to keep the client happy and informed and this will help out a lot towards that goal.
Our expectation is also to have our proprietary monitoring and alert feeds published on AnythingDown.com going forward so you can see or anticipate the issues that our infrastructure is seeing even before there are tickets or human confirmation of the problems. For many that will be way, way, way too much data but we feel it's better to present it and get more eyes on it than hide it and hope it's handled through automation or our staff activity.
In closing, I hope this helps. I know outages and service interruptions or performance issues or networking issues all suck, nobody wants them. They come with the territory and everyone knows it – so it's not about technology malfunctions, it's about your communication about the IT work that is done to make it as flawless as possible. We thank you for your business and for your continued support of ExchangeDefender that makes stuff like this possible.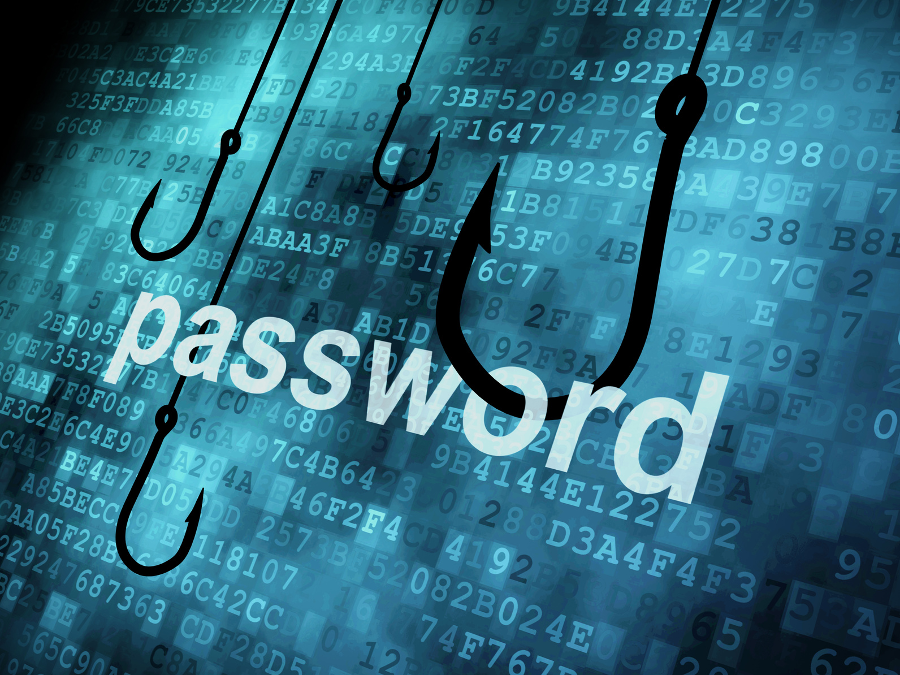 Password Policies
You've seen us blog endlessly about improved security that is being rolled out with all the brand new features across our entire product and service portfolio. Trust us, this is not a simple process of just changing the password complexity requirements, people hate password changes and for the most part have become predictable in what their current and next password will be. Add to it the fact that almost everyone uses the exact same password all over the web and not a single day passes by without at least one major provider having a data breach. Sometimes it becomes comical – even LifeLock had a security issue today where they exposed a bunch of data and had to take their site offline!
So passwords suck and short of using our One Time Password / Two Factor Authentication service, it's going to remain that way. The cool thing about ExchangeDefender, and all of our service, is that we're going to help you better manage security and password expiration so that your users and services can remain protected and still user friendly.
New password policy at ExchangeDefender, for all of our services going forward, will be a required mixture of upper case, lower case, numbers and special characters with minimum length of 9 characters.
That is just the beginning. Some services will require a transparent OTP/2FA using your email address or cell phone as an additional real-time identity verification process. If you are about to make a large-scale change, we want to make sure it's you and not just someone that got your password. Calling in will now require PIN or txt verification as will any service request changes – the cool thing is, if you can provide us with that information we can do just about everything you want or need through phone and chat.
The reality of security on the web is that it's as weak as the laziest user – and it only takes one careless one to mess up the entire organization. We are on your side, we are on your team – that's why you hire ExchangeDefender – so we're stepping things up in terms of support and management functionality to help identify, train, and assist users when they run into an issue. Passwords and password changes may continue to suck until the end of time – but we are currently making huge changes in the way we handle support in order to help our partners and CIO's become more productive by letting us both better secure and support users.